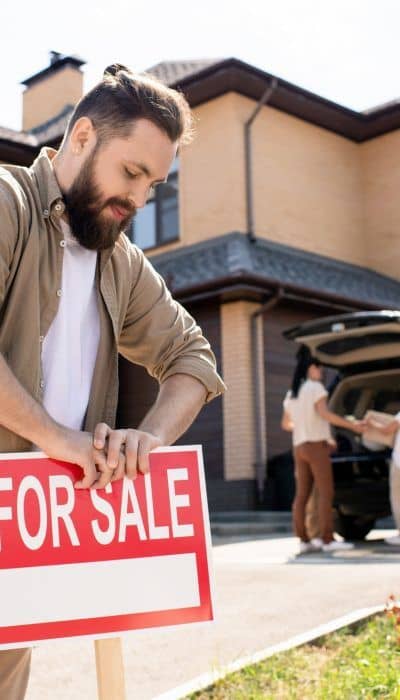 The decision to purchase a home is one that will significantly impact the rest of your life. It's not an easy one to make, and it can be difficult to know where to start when you're on the hunt for your next property. Buying a house is all about weighing up what matters most in order to find out which type of home suits your needs best. If you want some help deciding whether or not now is the right time for you, this blog post provides everything that prospective home buyers Rome GA need!
Location, Location, Location
One of the most important things to consider when looking for a new home is its location. You'll need to think about what's important to you and your family – do you want to live in the city or the suburbs? If you have children, are there good schools in the area? Are there any stores or restaurants that you like close by? The closer a property is to conveniences and amenities, the more expensive it will likely be. However, it's worth remembering that nothing is ever perfect, so if you find an amazing deal on a house that's not exactly where you wanted to live, don't be afraid to go for it!
Size Matters
Another important thing to consider when looking for a new home is its size. Do you need lots of bedrooms or will one or two be enough? If there are more than four family members, then it's likely that you'll want to look at larger properties. However, if your children have already moved out and the only people living in your house are yourself and a partner, then smaller spaces can work just as well. Think about how much storage space you need too – do you have hobbies that require bulky equipment such as skis and golf clubs? Are there any rooms in the property that could serve multiple purposes instead (for example an attic)? When thinking about what type of property suits your needs best consider whether having different types of homes within the same area would suit your needs better than having just one type of property in the area.
Selling and Buying at The Same Time? Don't Sweat It!
When you're buying a new home, it's common to want to sell your current property on the same day. However, this isn't always possible – especially if you need to find somewhere else for yourself and any family members that rely on you during the sale process (for example children). If this is something that concerns or worries you, then don't worry! There are lots of different options available when dealing with both transactions simultaneously such as using estate agents who specialize in shared ownership properties like A Place In Homes. With their help, house buyers Rome GA won't have to choose between selling and buying – they can do both at the same time!